Drakens spår – The trail of the Dragon
En önskan att stanna – Wishing to stay
Västerbro Kompain – Västrerbro Company
were all small larps for around 10 persons running during one afternoon and night in and around the streets of Stockholm.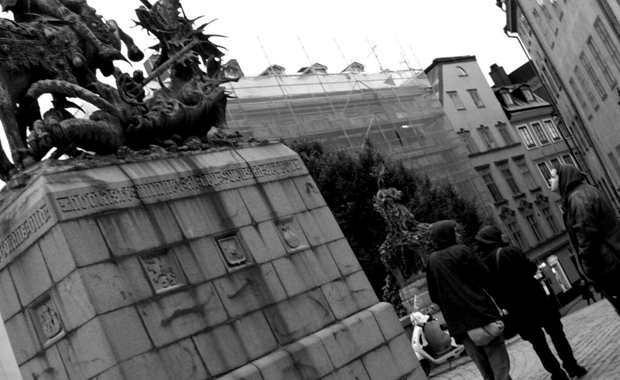 The trail of the Dragon centered around two groups who for different reasons were searching for the legendary Dragon who resides deep below Stockholm ever since the battle with St George. One group were searching for their memoires, seeking the wisdom of the Dragon, the others were acolytes of St George, on their final test before being sworn into the Order. The stories centred heavily around the price of belonging versus the price of leaving a group.

The larp was run by Elin Gustafsson and Sofia Stenler.

Wishing to stay told the tale about a person who had been misplaced in time and was struggling to connect to our time before being found out and sent back by the people who had lost them. The larp centered around the questions of what and who is home.

The larp was run by Elin Gustafsson and Sofia Stenler.

Västerbro Company was a spin-off larp from the Floating Market allowing us to revisit the Västerbro Company where you can leave your heart for safekeeping by locking it to the bridge, ensuring you are never hurt again but also preventing you from ever feeling anything. The larp asked the question: Is it worth it?

The larp was run by Siri Sandqvist and Caroline Strandberg.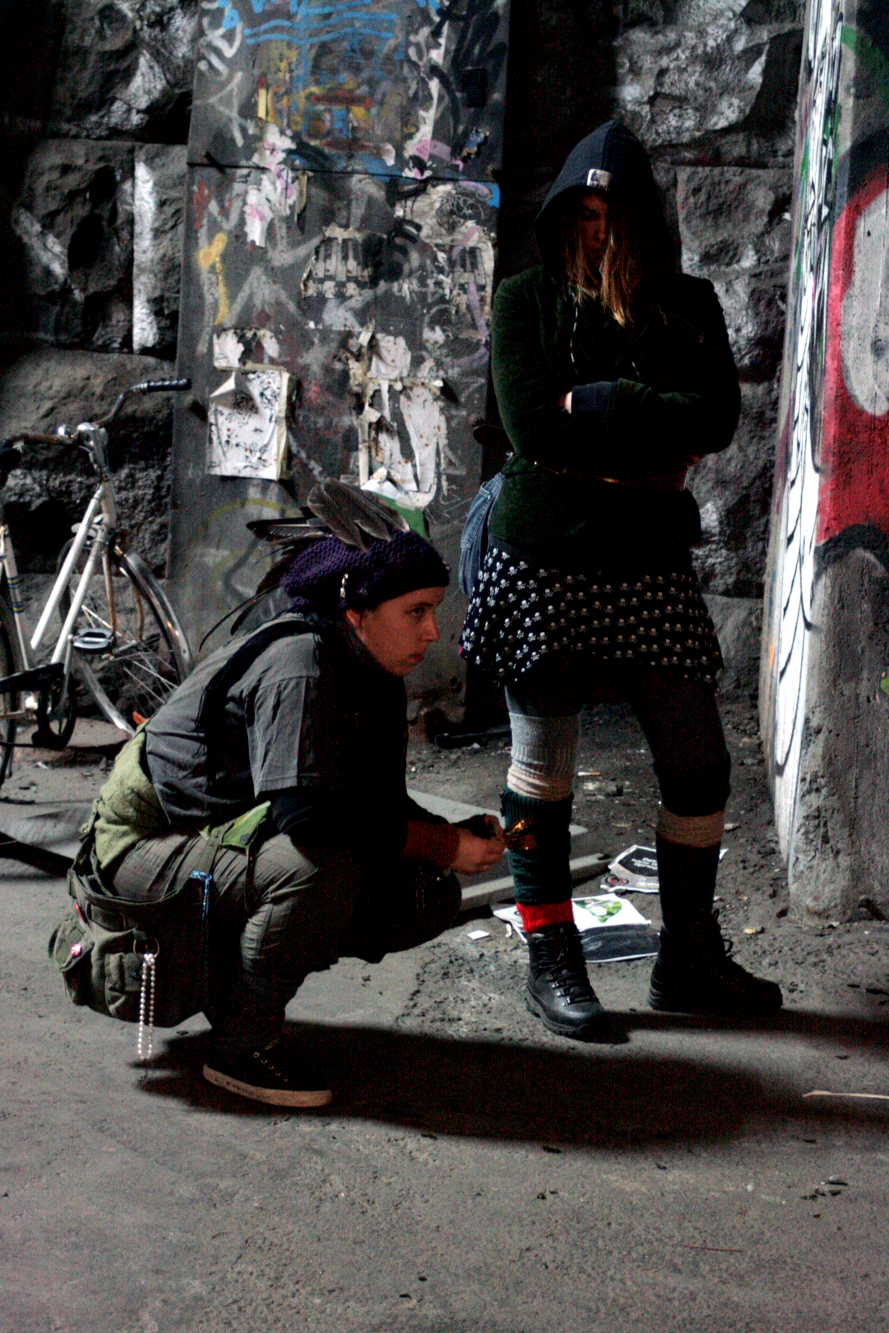 Skip back to main navigation