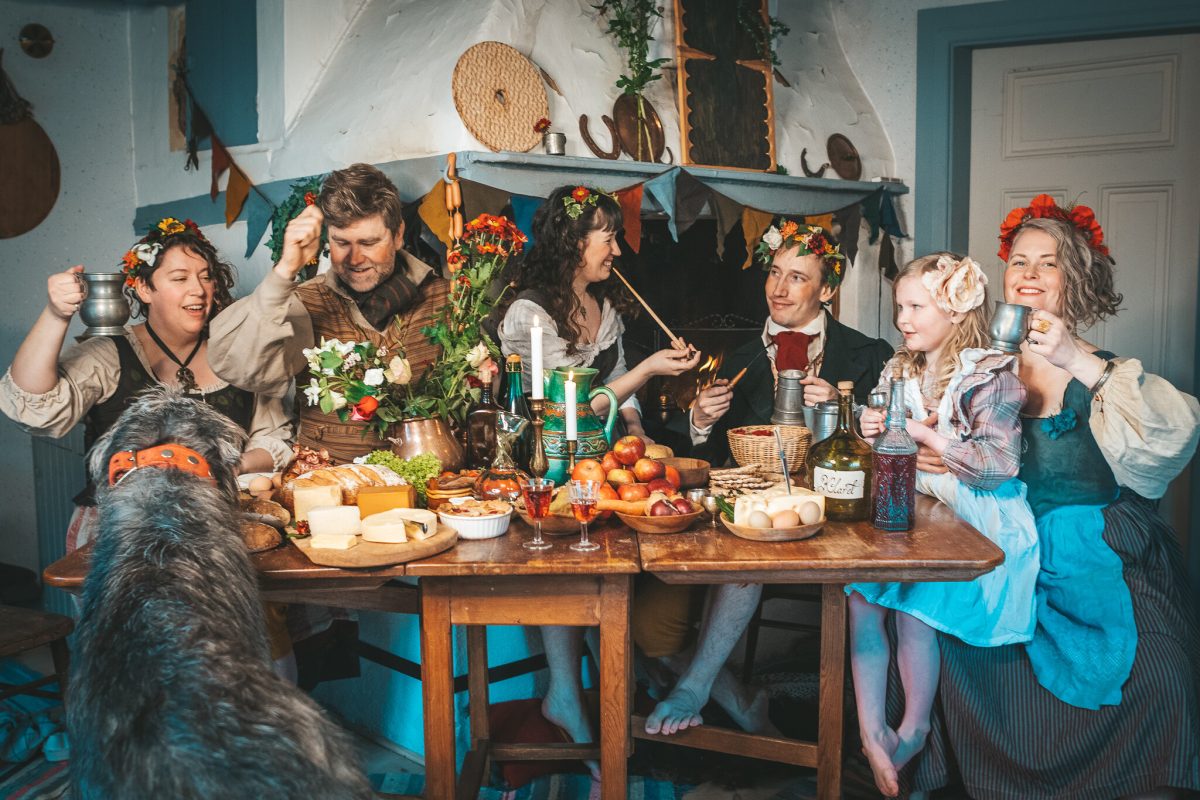 The larp Rosamundas Testamente (the last will of Rosamunda) was slightly different from most of Ursulas larps in that it did not explore heavy and difficult themes. Instead it was the light we all needed after two years of real-life pandemic with hardships and isolation.
Rosamundas Testamente was a feel-good larp that focused on good food, music and a colorful midsummer celebration! It was about a hobbit-like people that loved the good life and the biggest struggle they met was deciding between tea or a glass of wine with their mid-afternoon waffle…
Most of Ursulas larps have age limits but Rosamundas Testamente welcomed many families with children. There was school, plenty of games and a few adventures for the children. Hopefully this experience will bring larping to a new generation.
The larp took place 22-23 of july 2022 at Berghem in Småland and was produced and run by Frida Gamero and Karin Fonnaland
Skip back to main navigation